Visa & Venue
Visa
We will provide invitation letters for international attendees for applying visa.
Conference Venue
Crowne Plaza Guangzhou Huadu. For room reservation, please fill in this form.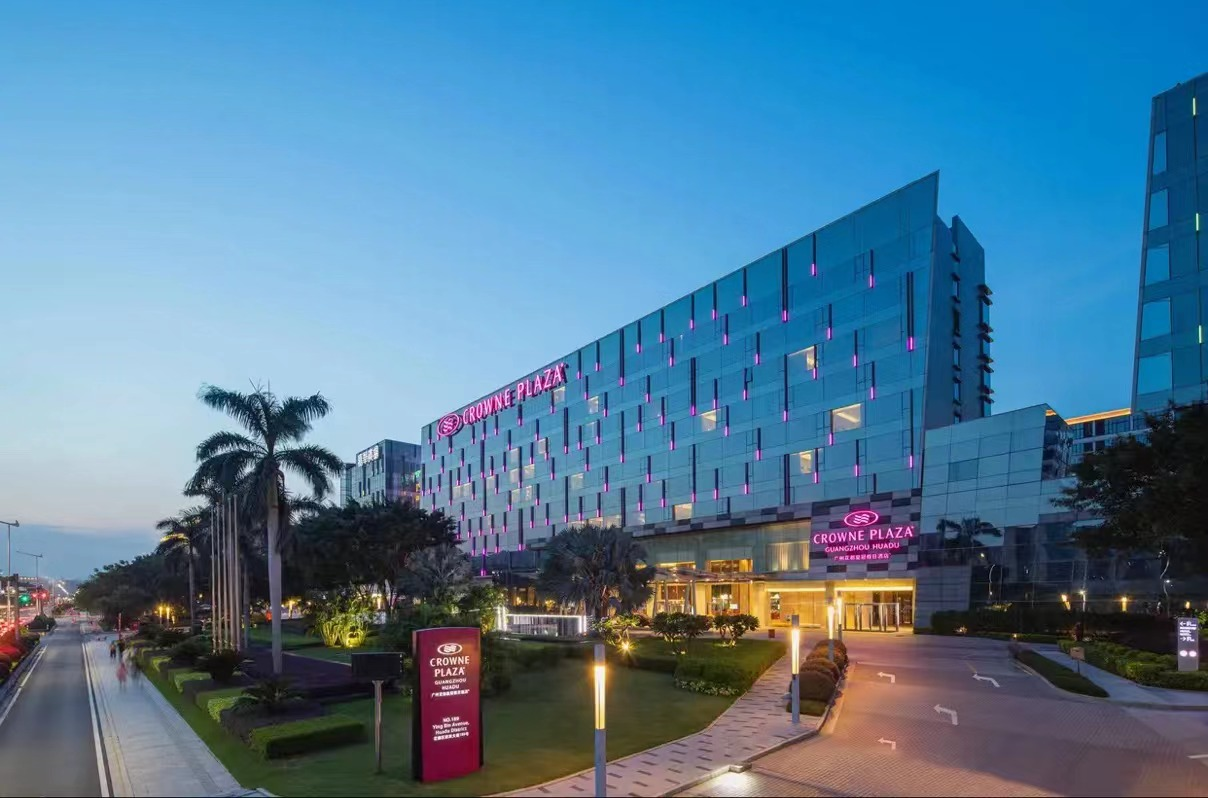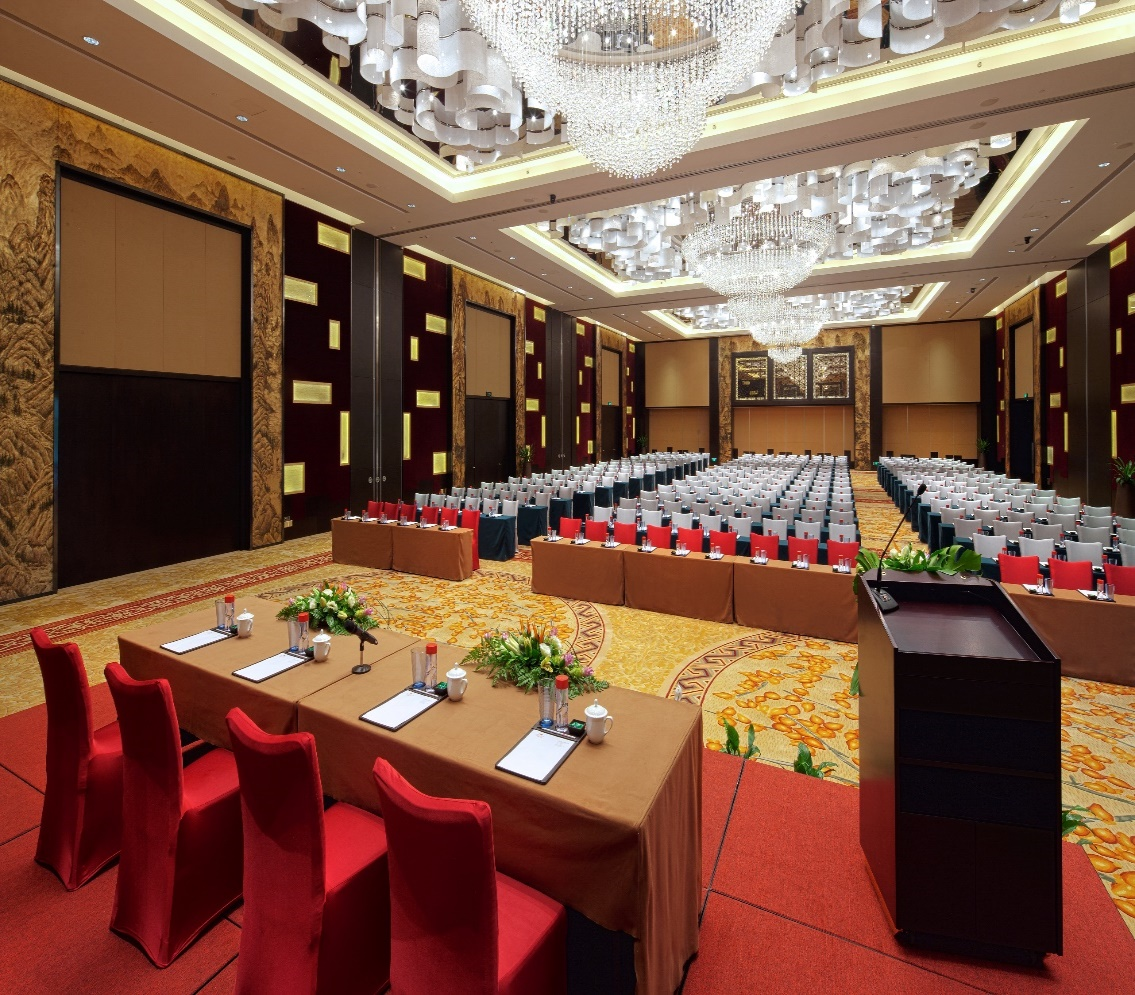 Crowne Plaza Guangzhou Huadu is an international luxury hotel in Guangzhou Huadu managed by IHG. The hotel is located in the heart of Guangzhou Baiyun International Airport Zone and the transportation is very convenient. For more information about the hotel, please refer to here.
Accommodation
Rooms in Crowne Plaza Guangzhou Huadu range from standard rooms to luxurious suites and are equipped with all the standard amenities and around-the-clock room service. We have negotiated a substantial discount with the hotel. A limited number of Superior rooms have been reserved at the Crowne Plaza Guangzhou Huadu for participants attending the conference. Details of the room prices are listed below. For room reservation, please fill in this form. Please try to book your room through the above method, and if you are unable to pay for your room through the above method, please contact us through this email address: [email protected].

Superior King Room: about 550 CNY / about 76 USD (according to the exchange rate of the day) (breakfast included)

Superior Twin Room: about 550 CNY/ about 76 USD (according to the exchange rate of the day) (breakfast included)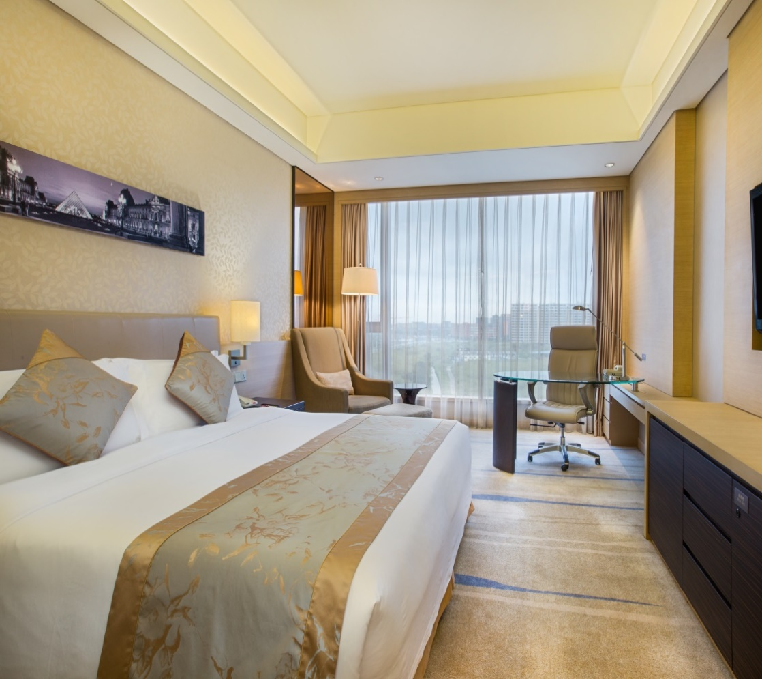 Orientation
Take Metro Line 3 (North Extension) at Guangzhou Baiyun International Airport and transfer to Line 9 at Gaozeng Station to reach Qingtang Station, then exit from Exit D. The hotel is a 2-minute walk from the Exit D. Alternatively, you can take a taxi from the airport to the hotel, which takes approximately 15 minutes. Time may be subject to change depending on traffic conditions.
You can see the
google map
or
baidu map
.
Here are some Chinese and English sentences available:
[Download image]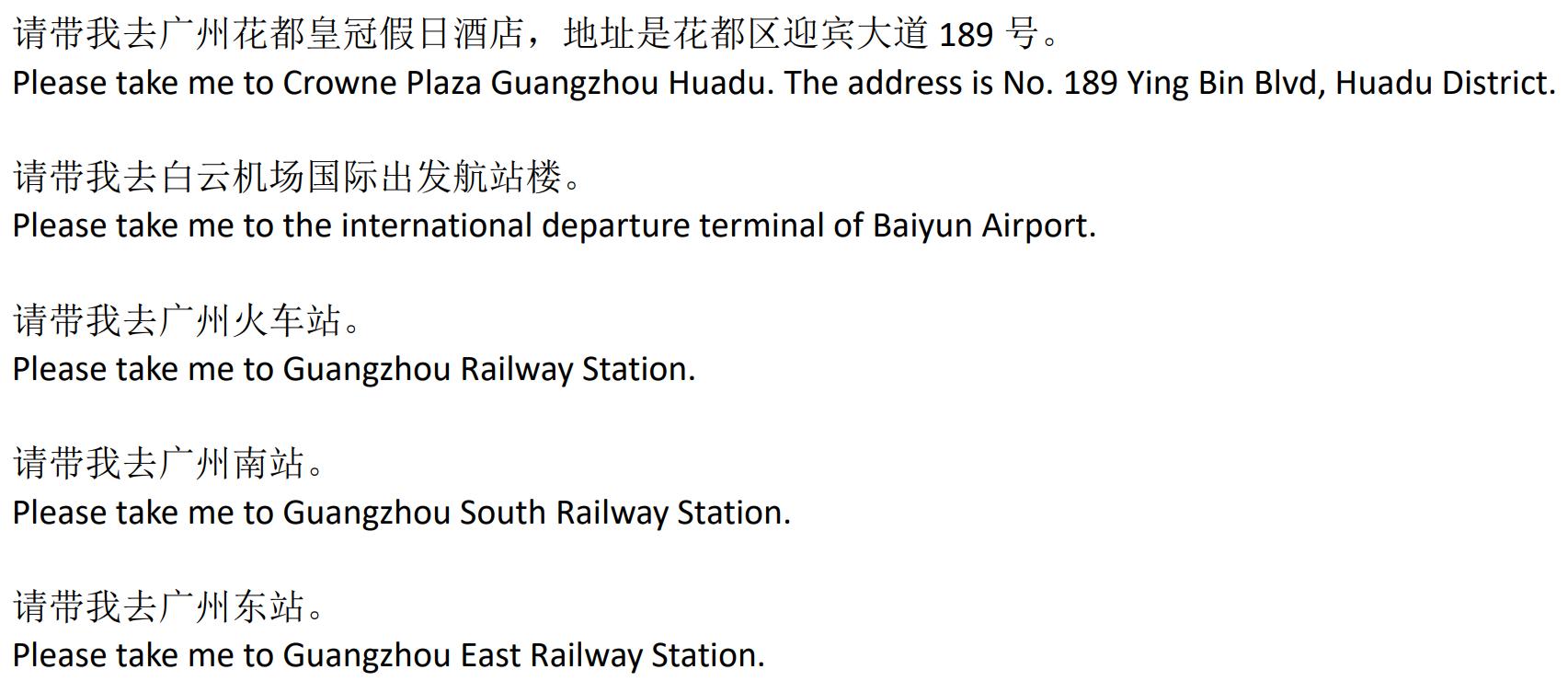 Other
South China Normal University
South China Normal University is an institution of higher education with a long history and a rich legacy. Originally known as Guangdong Provincial Xiangqin Normal College, South China Normal University (SCNU) was founded in 1933. In 1996, it became a member of "Project 211", a national project aiming to establish 100 well-acknowledged key universities and colleges in China. 2015 saw the co-construction of SCNU by the Guangdong Provincial Government and Ministry of Education as well as its entry into the Guangdong High-Level University Sponsoring Project. In 2017, SCNU became a member of the National Sponsoring Project for World-Class Disciplines Construction. SCNU now boasts three campuses, namely Shipai Campus, University Town Campus and Nanhai Campus, with a total school area of over two hundred hectares and a total floor space of over one million square meters, housing a collection of over 3.7 million books.For more information see here.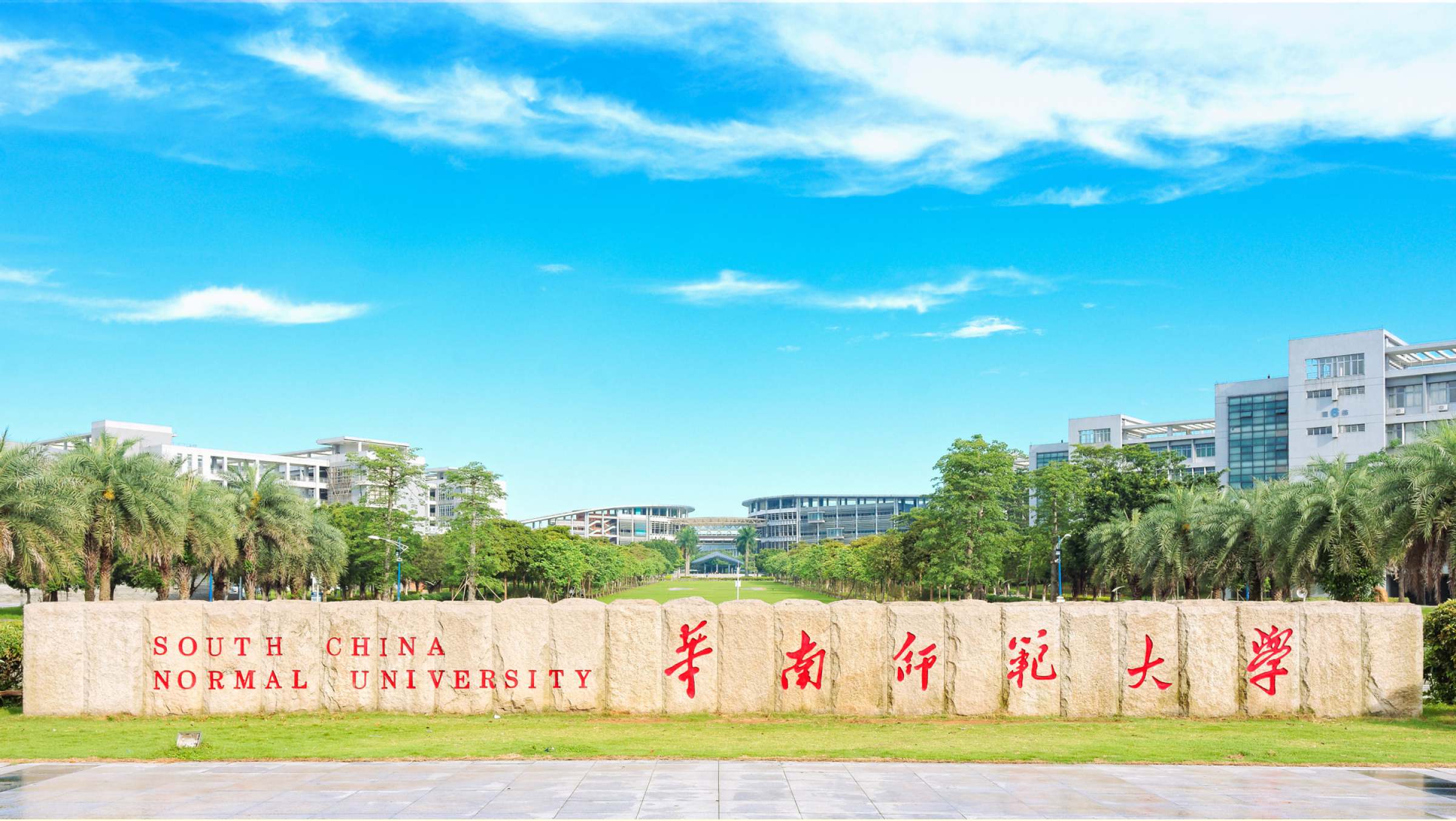 Enjoying Guangzhou
Guangzhou is a culturally rich and magnificent tourism city with over 2,200 years of history. It is also known as the hometown of overseas Chinese. The city's ideal geographical location and climate have earned it the name of "Flower City" due to its natural beauty.

One of Guangzhou's advantages is its proximity to Hong Kong and Macau, making it an excellent base for exploring these two neighboring regions. With high-speed trains, buses, and ferries, transportation between Guangzhou and Hong Kong/Macau is convenient and fast.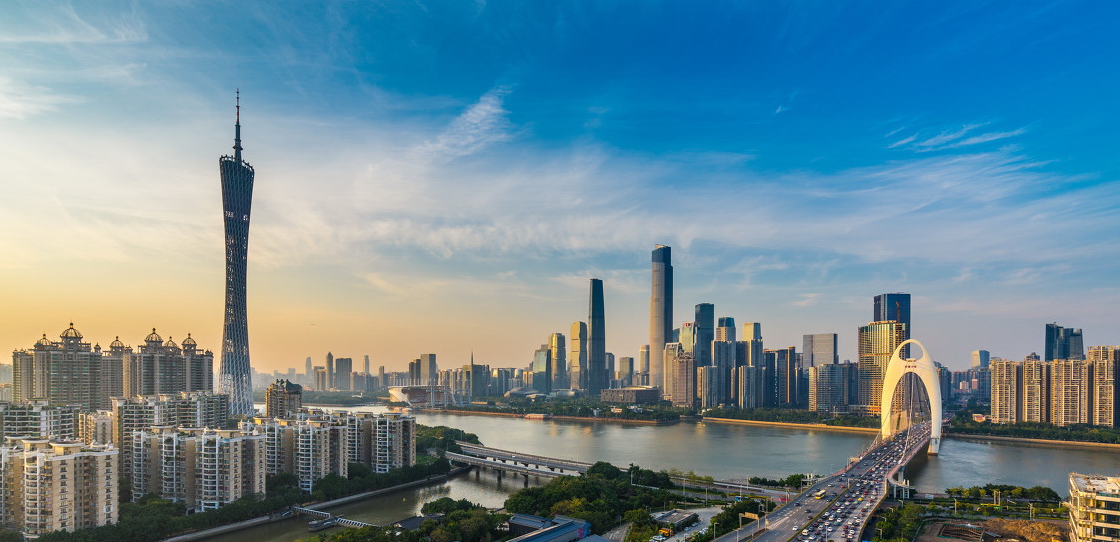 Canton Tower
Canton Tower is located at an intersection of Guangzhou New City Central Axis and Pearl River, facing directly Haixinsha Island and Zhujiang New Town. It is currently the highest tower in China and the third highest tower in the world. Canton Tower is 600 meters high, with 450 meters of its main body and 150 meters of its antenna, which makes it the highest tower in China and third highest in the world. The tower shows a spirit of dynamic Guangzhou welcoming challenges and embracing the world.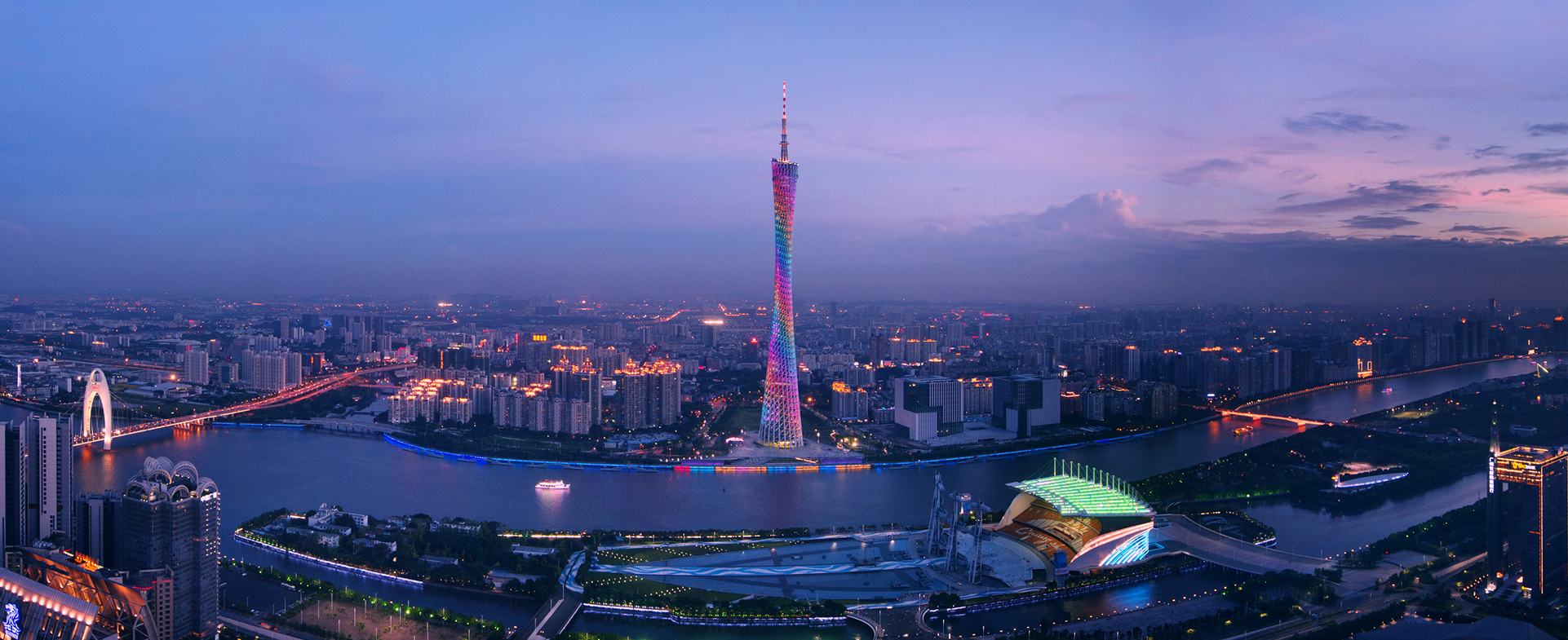 Canton Fair Complex
The China Import and Export Fair Complex (the Canton Fair Complex for short) is one of the most advanced modern exhibition complexes in Asia. Since 2008, the Canton Fair Complex, with its advanced software and hardware facilities and first-class integrated exhibition services, has become the birthplace of many domestic and foreign brand exhibitions and activities and also the preferred place for large professional exhibitions.One of the Largest Modern Exhibition Centers in Asia.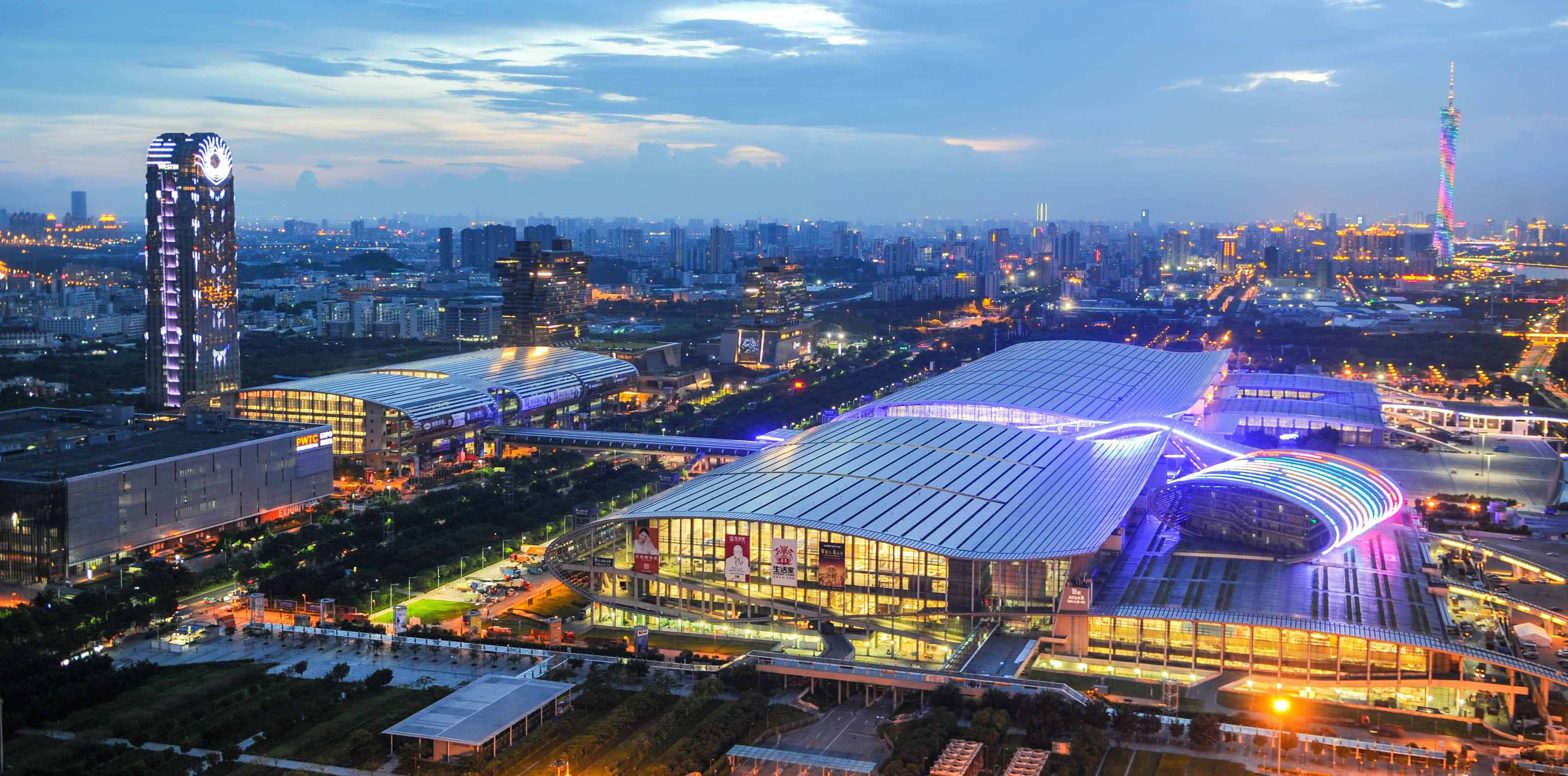 Others
Guangzhou is home to many historical and cultural sites that reflect its significance in modern Chinese history. These sites include the Sun Yat-sen Memorial Hall, Guangzhou Luxun Memorial Hall, Peasant Movement Institute and the Former Site of Huangpu Military Academy. The city's Baiyun Mountain, Yuexiu Park, Liuhuahu Park, Lu Lake, and South-China also form vibrant and colorful landscape groups.

Visitors to Guangzhou can also explore the Chen Clan Ancestral Hall, also known as the Chen Family Temple or the Chen Clan Academy, a magnificent example of traditional Cantonese architecture. The NanYue King Museum is another must-see attraction, displaying cultural artifacts from the ancient kingdom of Nanyue. These two attractions offer a fascinating glimpse into the rich cultural heritage of Guangzhou.

In addition to its rich history, Guangzhou is the starting point of the "Maritime Silk Road" and played a crucial role as an important port city in China's opening and reform. It has made significant contributions to economic and cultural exchanges and friendly relations between China and the rest of the world, demonstrating everlasting prosperity.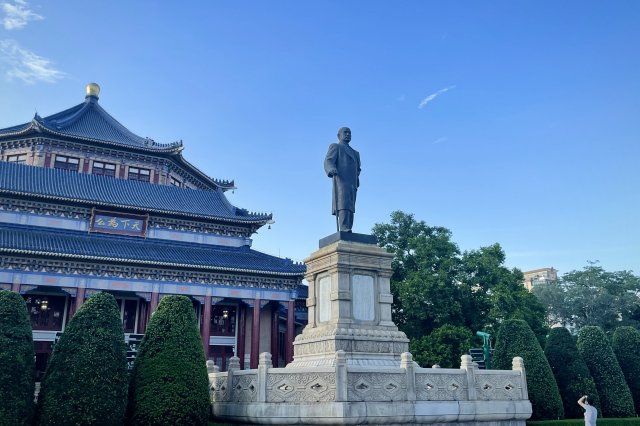 Sun Yat-sen Memorial Hall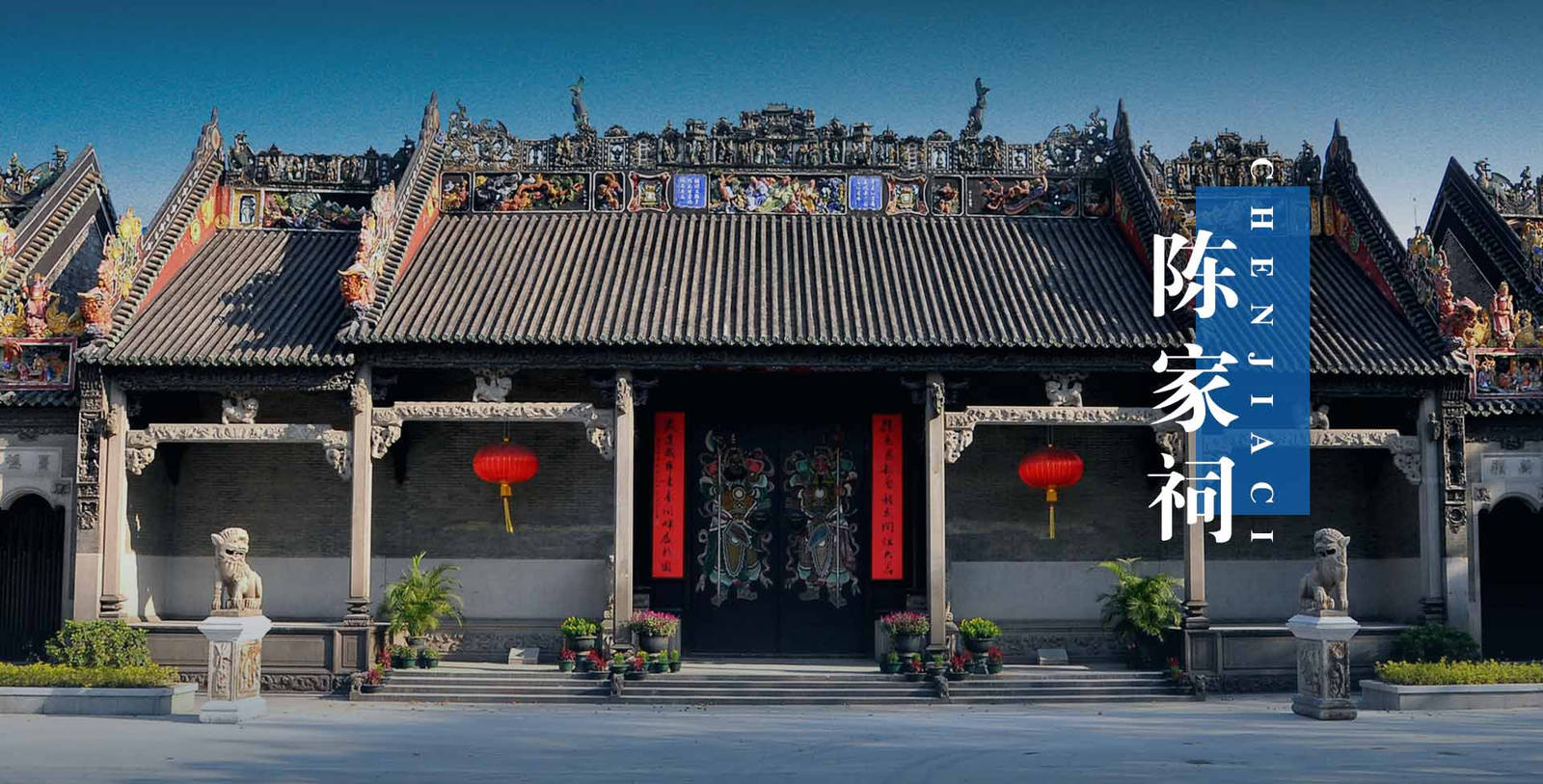 Related links:
http://wglj.gz.gov.cn/ztmb/gzhyn/#90
http://wglj.gz.gov.cn/visitgz/ww/English/
Responsibility
The organizers of KSEM 2023 cannot accept any liability for personal accidents, loss or damage of private property of participants, nor of damages caused by them to others or others' properties during the conference and its accompanying events. Registration does not include any form of insurance. Conference participants are therefore responsible for making their own insurance arrangements.
Statement on the Conference Environment
The scientific value of KSEM is directly dependent on conference participants interacting with each other in an open-minded and respectful manner. In this way, we ensure a welcoming, safe conference environment.